"I am feeling like the UN should declare today an International Public Holiday fa…! #Celebrating greatness! #Apostle Joshua Selman" – Aaron Jeb Dandodo
"Apostle Joshua Selman is a major factor in my marriage and one of the reasons my marriage will represent Christ until Jesus Christ comes."
#PastorMeshachAlfa
"The messages of Apostle Joshua Selman carries a supernatural unction. He has helped us to know that God can visit men in their youth. He has truly blessed my life and ministry."
#PastorPeteRock (House On The Rock, Minna)
"Thank you for the sacrifices you've made for the Kingdom, my family and Father's Delight Int'l Ministry. The best is yet to come for you and it begins from today. My wife and I love you, we believe in you and are proud of you."
#RevJoshuaTende (Father's Delight Int'l Ministry)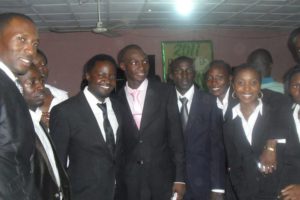 "Help me celebrate my covenant friend and brother Apostle Joshua Selman, his life and ministry has been such a tremendous blessing and inspiration to me… His love for the body of Christ is highly contagious, his humility is humbly and his love culture for people is amazing. Happy birthday Apostle, better and brighter days are ahead of you sir!!!" – 
Prophet Manasseh Dogon
"Happy birthday to a dear brother and servant of the Lord Jesus Christ. I am eternally grateful to God for your life. Thank you for stirring my heart to seek the Lord.
"Happy birthday Apostle.. You remain such a vital part of our lives." –Pastor Adeyinka Jacob Timothy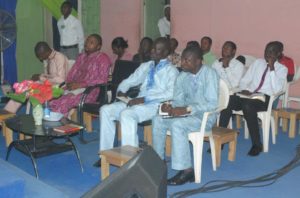 "Tonight, I celebrate a man full of wisdom.
Here is your innocent little girl saying thank you for your sacrifice.
I honor and celebrate you greatly."
#FolashadeOjeleye
"Happy Birthday to a Kingdom General -Apostle Joshua Selman Nimmak! He is a living Portal, a custodian of the mysteries of the Kingdom, a great voice in our generation, a man with genuine Love and passion for the Body of Christ, has mastered the dynamics of hosting and introducing God's presence, effortlessly demonstrating the power and potency of God's Word…He is extremely VALUABLE! Thank you Sir for giving to the Lord, I am a living proof of your Apostleship. I'm so proud to call you father! May the blessing of the Lord upon your life prevail above the blessings of both your spiritual and biological progenitors, the longer you live the brighter you'll shine, may He multiply His grace upon your life, preserve you, defend you and give you rest round about. I Love, Honour and celebrate you FOREVER!!! #AJS #Clebrating_grace_and_greatness #Koinoniaeni #Happybirthday_AJS" – Sandre Areh
"I haven't seen Jesus in person but I have seen the light and life of Jesus Christ in Apostle Joshua Selman. Apostle Joshua Selman has taught me how to love, give and be patient. I have learnt from Apostle Joshua Selman that I shouldn't be moved by the praise or criticism of people but by the Word of God.
Apostle Joshua Selman made the Holy Spirit real to me. I have never seen a man so detached from material things like Apostle Joshua Selman. Apostle Joshua Selman does not use people, he builds people. I am privileged and honored to be associated with Apostle Joshua Selman.
#OlufukejiAdegbeye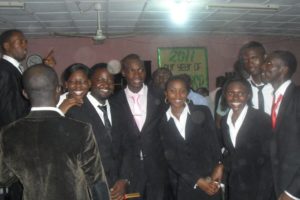 Good News:
Do You Know taking effect from now! ALL Apostle Joshua Selman Nimmak's Messages are downloaded at a Click? We just brought an end to the difficulty you experience with downloads, thus http://www.sbicconnect.fun what more?
Moreso, taking effect fully from 1st July 2018 all our ebooks will be downloaded at a click. Our team is working relentlessly to make you have fun over all our downloads! Something Big is Coming that you must not miss out of!
As a reminder, our ebooks are accessed at http://www.sbicconnect.fun/ebooks Sermons at http://www.sbicconnect.fun/sermons Spiritual Worship at http://www.sbicconnect.fun/music and Apostle Joshua Selman Nimmak's Catalogued messages at http://www.sbicconnect.fun/koinonia while his external ministrations are available at http://www.sbicconnect.fun/ajs-external-ministrations