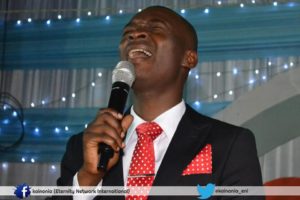 "Look,!!!He started young. Unholy! Untidy
See, He Looks so small Without likes, as you may desire
That day, He was born. Maybe a little light you've seen. And some, that day, may despise a great deal.
But now this day we cherish. For a general in it was born
And we bless it with the blessings of Yahweh Divine
That he will fulfill All. That Adonai has ordained. For him to fulfill
Amen." –Abraham Akapo 
"Sir words Cannot describe how you have impacted me greatly over the years,my prayer is that as you as another year to yours years ahead,that God grant you grace to fulfill all the visions, that God we multiply your doors of influence around the world, he will also increase your greatest and cause your light to shine around so men can come into intimacy with Christ and his government will be established upon the surface of the earth,Love you Sir" –Adejo James 
 "Glorious and a Happy birthday Daddy, you've been a great blessing to me….. I got to know and heard of you just this year. Honestly, my life has received a great turn around by these few days of following you…

None of your messages is without Power…
The first time I listened to your message "Essence of a Glorious Relationships", I rededicated my life to Jesus and ever since, my life hasn't been the same again, I don't know Zaria but I long to be there to also be a worker in your Team…

There are a lot more to say about you Daddy and how you have affected my being, in fact, I would say that Honestly if I am cut open, all people will see in me is Koinonia, I can't even sleep without your messages playing…
Thanks so much for paying the Price for us.
Great is your reward in Heaven…
I love you with the Love of God" –Wilhema Wallace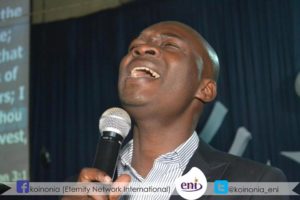 "In Addy to you papa! Indeed you've been a blessing to me and I thank God that I didn't get to know you later in life.
May God bless the womb that birth you forth
May you stand tall and not fall
May the good Lord keep you
You've blessed many lives, May you be blessed every day of your life
Nations shall call you blessed
You won't fail God
I honour God in your life, sir. His presence will continually stay with you.
I love you with the love of God papa
I patiently anticipate seeing and meeting you one on one and not via messages alone. God bless you, sir." –Oladokun Omorinsola
"God bless you, sir. More anointing sir" –Abiodun Olalekan 
Blessed Birthday Daddy! We Love And Celebrate You!
Good News:
Do You Know taking effect from now! ALL Apostle Joshua Selman Nimmak's Messages are downloaded at a Click? We just brought an end to the difficulty you experience with downloads, thus http://www.sbicconnect.fun what more?
Moreso, taking effect fully from 1st July 2018 all our ebooks will be downloaded at a click. Our team is working relentlessly to make you have fun over all our downloads! Something Big is Coming that you must not miss out of!
As a reminder, our ebooks are accessed at http://www.sbicconnect.fun/ebooks Sermons at http://www.sbicconnect.fun/sermons Spiritual Worship at http://www.sbicconnect.fun/music and Apostle Joshua Selman Nimmak's Catalogued messages at http://www.sbicconnect.fun/koinonia while his external ministrations are available at http://www.sbicconnect.fun/ajs-external-ministrations