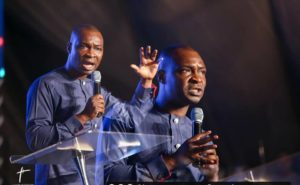 "Happy birthday to a unique man of God I have not seen you before but have been greatly impacted by your messages I stumbled on one of your messages when I was asking God several questions through a friend and wow! since then I have been glued to this ministry.I have learnt so many mysteries of the kingdom but among all the one you called the grandest of all mysteries 'THE HOLY SPIRIT'since then I understand he is always with me,his presence is the most important and is more real than what I can see or touch therefore on this special day I join the body of Christ and heaven to say Happy Birthday sir keep dwelling in his presence." –Ogechi Oriabure 
"In the middle of any conversation, whenever I mention my daddy, people ask "your biological daddy or Apostle Joshua Selman"? Lol
God has used to bless my life, Sir. From the cradle times of my spiritual life up unto now I've been impacted by the grace flowing from your life. God bless my father. Apostle Joshua Selman." –Arowojobe Chara Funmilayo

"Happy Birthday Sir, The life that flows in CHRIST JESUS is flowing in you… You are a product of God's word… You're licensed to reign, I wish you a Birthday full of Zoe, Supernatural Blessings, Unending Success, Unlimited Favour and Divine Abundance, More Mysteries and Revelations that GOD will reveal to you. Thank you for being a blessing to me and the Body of CHRIST. I celebrate you, sir." –Charles Chiemezie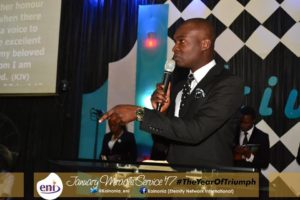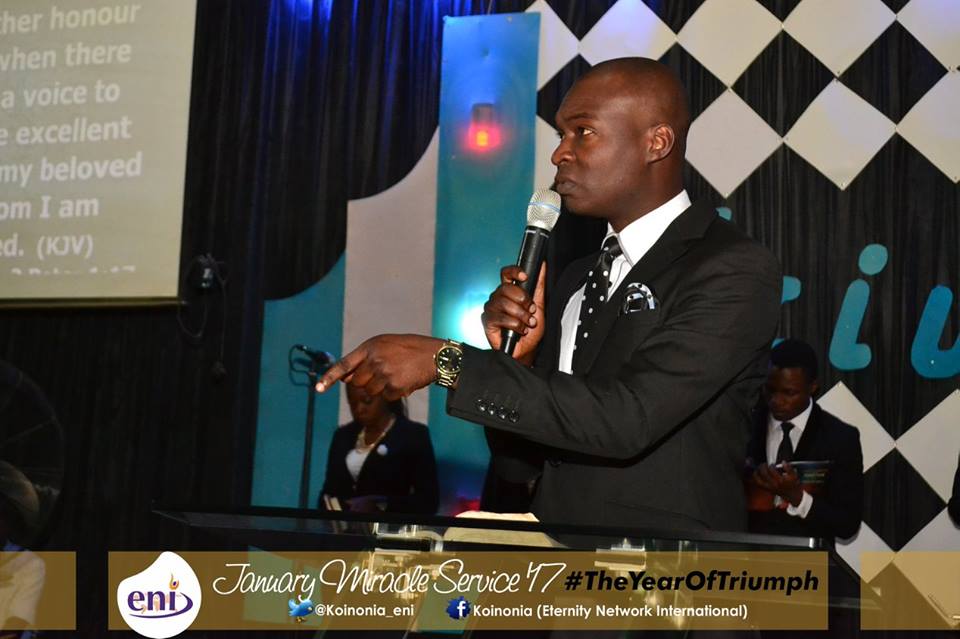 "Happy Birthday Sir, I am privileged to be a down liner of your impact, your relevance cannot be undermined, I wish you more of God's Grace, On this Day a Miracle was born." –Moses Y Bando 
"Happy Birthday sir long life and prosperity brighter and brighter you shall be, A man of value and relevance, so loving and caring more grace Sir." –Odunayo Asala

"Happy birthday Sir. You are a gift to this generation papa you have demonstrated that being prayerful is the best way to live and life is spiritual. Blessed is the womb that conceives you, Sir. I pray God to continue to strengthen you and use you mightily Sir. Thanks for making your self-available for the kingdom's work. Happy birthday Sir" –Dumebi Madubuko

"Happy birthday to my favorite Man of God! Words will fail me to describe how much of a blessing you've been to me and to this generation. The Lord will bless you tremendously and you will keep soaring higher in God" –Doowuese Gaadi
"God bless you Apostle, you shall be the head and not the tail IJN… Amen. Happy birthday sir" –Florikem Adedini
"Happy birthday to a gem! You have impacted our lives in a countless way. May the heavens continually celebrate you!" –Olamide Omoteso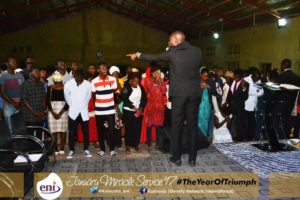 "I bless God for the day I came in contact with you and your ministry.  You have remained a strong spiritual anchor and each time I feel like giving up, your story encourages me. I literally hear your voice every day in diverse forms and I love you, papa. I look forward to the day I will sit under your ministration in a physical meeting. Happy birthday, Daddy." – Nnenna Ewa
"Happy birthday daddy, I pray that as this year's birthday will bring you to greater dimensions and deeper realms with God, and your messages will not just go to some countries of the world but to all the countries of the world." –Esther Moses

"I have so much to write, but the thoughts of your impact in my life kept bringing tears of joy and gratitude. I wished the tears could become words because I lack the proper expressions. The best I could do was take out time to pray for you from the depth of my heart.
Thank you for saying yes to the Lord.
Thank you for paying the price.
Thank you for laboring to see Christ formed in me that I may walk in the fullness of what Christ paid for.
No amount of words can describe how grateful, honored, and privileged I am to be fathered by you. I love honour and celebrate you eternally sir.
I am forever indebted to you! You investment in me will not go to waste. I pray that your joy may be full and that the Lord will keep and preserve you. Happy Glorious birthday Daddy…" –Emmanuella Jeslyn Olisa
"My life would and will have been a mess if I had not encountered you… will never forget 2012, the first time I spoke to you face to face… kia
See how my life has changed, even me am shocked at my self.. my parent never understood till the day I was listening to the message and the whole family joined me because of the accurate dividing of the word with undeniable presence of the holy spirit…
Will not forget your prayers and word to me on 7th April 2018… kia how I long to walk in those realities… Thank you daddy for giving to God and pouring yourself in us(me).. what a privilege generation we are to have you….HAPPY BIRTHDAY DADDY…love u sooo much daddy…" –Austin Bobsage Adejoh
Blessed Birthday Daddy!
Good News:
Do You Know taking effect from now! ALL Apostle Joshua Selman Nimmak's Messages are downloaded at a Click? We just brought an end to the difficulty you experience with downloads, thus http://www.sbicconnect.fun what more?
Moreso, taking effect fully from 1st July 2018 all our ebooks will be downloaded at a click. Our team is working relentlessly to make you have fun over all our downloads! Something Big is Coming that you must not miss out of!
As a reminder, our ebooks are accessed at http://www.sbicconnect.fun/ebooks Sermons at http://www.sbicconnect.fun/sermons Spiritual Worship at http://www.sbicconnect.fun/music and Apostle Joshua Selman Nimmak's Catalogued messages at http://www.sbicconnect.fun/koinonia while his external ministrations are available at http://www.sbicconnect.fun/ajs-external-ministrations